Diesel combustion chamber cleaner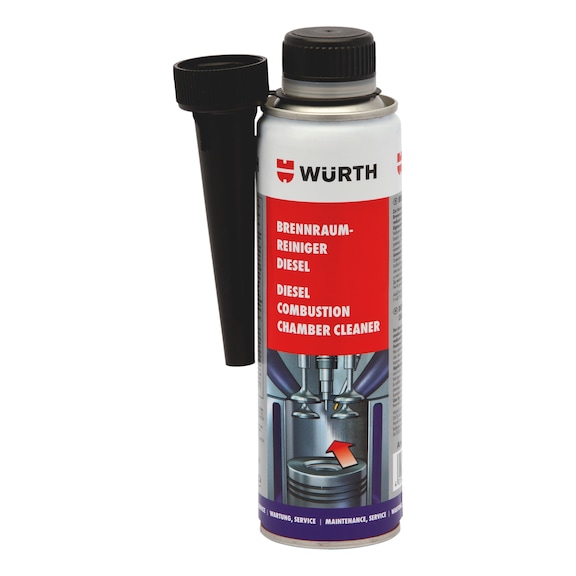 For detailed information, other images and documents, please select individual articles from the following table.
Diesel combustion chamber cleaner
For cleaning the injection system and the combustion chamber to enable combustion with little soot and fewer particles.
Show availability in Würth Portugal trade store
In order to check the stock in a Würth Portugal branch,
please log in
.
If you have any questions, please call our service hotline at +351 211 989 840.
You are not yet a Würth Portugal customer or do not yet have access data to the Online Shop? Then
register now
in just a few steps. After a successful check of the entered data, you will have immediate access to the stock inquiry as well as all prices and can immediately order.
Exclusively for trade customers
Register now and access more than 15,100 products
Call customer service: +351 211 989 840

Exclusively for trade customers
Register now and access more than 15,100 products
Call customer service: +351 211 989 840
Prices for customers after login
Cleans the fuel system, the combustion area and the injection system
Fuel consumption is thus optimised


Improves emission figures
Loosens deposits, oil carbon and soot
Reduces emissions figures


Use prior to emissions tests (ASU)
Restores the engine's full power
Optimises fuel consumption
The usage instructions are recommendations based on the tests we have conducted and our experience; carry out your own tests before each application. Due to the large number of applications as well as storage and processing conditions, we do not assume any liability for a specific application result. Insofar as our free customer service provides technical information or acts as an advisory service, no responsibility is assumed by the provision of this service except where the advice or information given falls within the scope of our specified, contractually agreed service or the advisor was acting deliberately. We guarantee the consistent quality of our products. We reserve the right to make technical changes and further develop products.
Application area
For all passenger car and truck diesel engines.
Instructions
Add the contents of the can to tank. When doing so, the fuel quantity should match the spare tank volume. We also recommend changing the fuel filter after cleaning. Use with increased soot build-up.
Select RAL-colour code
!! NOTE: On-screen visualisation of the colour differs from real colour shade!!