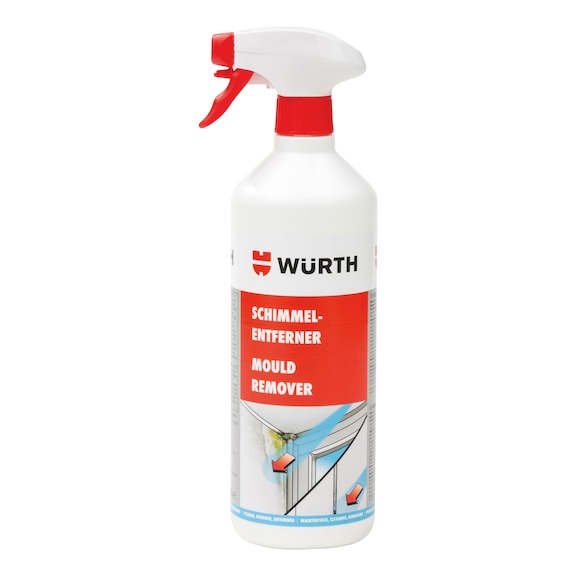 For detailed information, other images and documents, please select individual articles from the following table.
For quick and thorough removal of mould, green coverings, mildew spots, bacteria and algae
Show availability in Würth Portugal trade store
In order to check the stock in a Würth Portugal branch,
please log in
.
If you have any questions, please call our service hotline at +351 211 989 840.
You are not yet a Würth Portugal customer or do not yet have access data to the Online Shop? Then
register now
in just a few steps. After a successful check of the entered data, you will have immediate access to the stock inquiry as well as all prices and can immediately order.
Exclusively for trade customers
Register now and access more than 15,100 products
Call customer service: +351 211 989 840
Exclusively for trade customers
Register now and access more than 15,100 products
Call customer service: +351 211 989 840
Prices for customers after login
Immediate and sustained action of the active chlorine


Hygienic has a disinfectant effect


Removes mould permanently and works as preventative measure


Versatile applications suitable for inside and outside
Notice
Do not use in combination with other products, as dangerous gases may be released. There is a slight odour of chlorine upon application. This may persist for up to three days and can be prevented by sufficient ventilation or intermittent ventilation of the room. Due to the active chlorine's bleaching effect, delicate and coloured surfaces (e.g. wallpapers, carpets, textiles, wood and metals) may exhibit discolouration. Take care when using biocidal products. (Registration number N-50587) Always read the label and product information before use.
Store in a cool, but frost-free location. Protect from direct sunlight and heat.
Ensure container is tightly sealed, and store away from food.
The usage instructions are recommendations based on the tests we have conducted and on our experience; carry out your own tests before each application. Due to the large number of applications and storage and processing conditions, we do not assume any liability for a specific application result. If our free customer service provides technical information or acts as an advisory service, no responsibility is assumed by this service except where the advice or information given falls within the scope of our specified, contractually agreed service or the advisor was acting deliberately. We guarantee the consistent quality of our products. We reserve the right to make technical changes and further develop products.
Application area
The mould remover can be used on all mineral surfaces such as plaster, concrete, masonry, wood, ceramic tiles, natural stone tiles, silicone and cement joints, emulsion-based paints, glass and plastic.
Select RAL-colour code
!! NOTE: On-screen visualisation of the colour differs from real colour shade!!