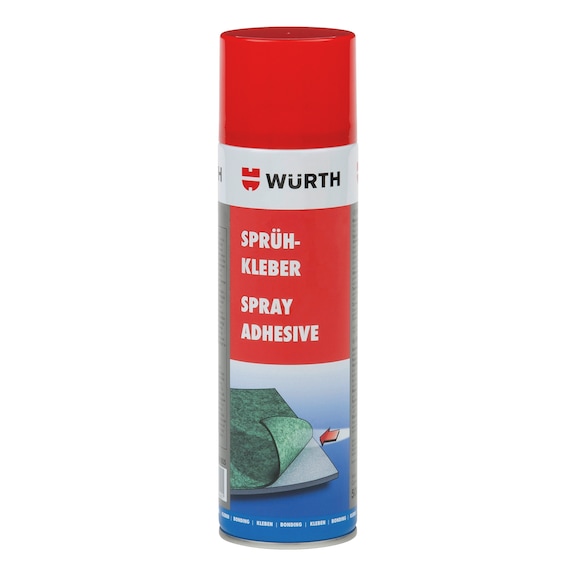 For detailed information, other images and documents, please select individual articles from the following table.
Fast-drying contact and assembly adhesive for all lightweight materials
Show availability in Würth Portugal trade store
In order to check the stock in a Würth Portugal branch,
please log in
.
If you have any questions, please call our service hotline at +351 211 989 840.
You are not yet a Würth Portugal customer or do not yet have access data to the Online Shop? Then
register now
in just a few steps. After a successful check of the entered data, you will have immediate access to the stock inquiry as well as all prices and can immediately order.
Exclusively for trade customers
Register now and access more than 15,100 products
Call customer service: +351 211 989 840
Exclusively for trade customers
Register now and access more than 15,100 products
Call customer service: +351 211 989 840
Prices for customers after login
Permanent firm hold for virtually all applications
Fast-drying
Thanks to fast hardening, working material can be loaded and processed further after just a short time


Does not bleed through
Adjustable spray nozzle
Ideal for use in an extremely broad range of work situations
Silicone-free
Notice
When bonding hard foam/Styrofoam, the adhesive must be applied to a small suitable area first to check compatibility, depending on the type of hard foam; wait for at least 60 minutes to check for any changes or cratering.


Caution: Not suitable for bonding soft PVC, PVC films and particle board cutting edges. After use, turn the can on its head and spray until the valve is empty.
The usage instructions are recommendations based on the tests we have conducted and on our experience; carry out your own tests before each application. Due to the large number of applications and storage and processing conditions, we do not assume any liability for a specific application result. Insofar as our free customer service provides technical information or acts as an advisory service, no responsibility is assumed by the provision of this service except where the advice or information given falls within the scope of our specified, contractually agreed service or the advisor was acting deliberately. We guarantee the consistent quality of our products. We reserve the right to make technical changes and further develop products. Please observe the technical data sheet!
Application area
Ideally suited for the automotive sector, in dealership workshops, in the construction of switch cabinets and ventilation systems, model building and industrial areas. The product can be used as a contact and assembly adhesive.
Instructions
The parts to be adhered must be dry and free of dust and grease. Shake can well before use. Spray both adhesive surfaces from approx. 20–25 cm with an even, thin film and press together after a flash-off time of 5–10 minutes. Spray absorbent surfaces until they are saturated.
For more information, please refer to the technical data sheet.
Select RAL-colour code
!! NOTE: On-screen visualisation of the colour differs from real colour shade!!